A Superfood Grown in
Our Own Backyard
TUNDRA HASKAP BERRIES
Tundra Haskaps are firm, thin skin berries that melts in your mouth. The Tundra variety is shaped like an elongated bell and so very juicy, with a tangy, sweet flavour.
INDIGO GEM HASKAP BERRIES
Indigo Gem Haskaps are small and oval shaped with a thicker skin and flesh than other haskaps, making them slightly chewier. When cooked, the thicker skin allows them to hold their shape with the sweetness of a plum-like flavour.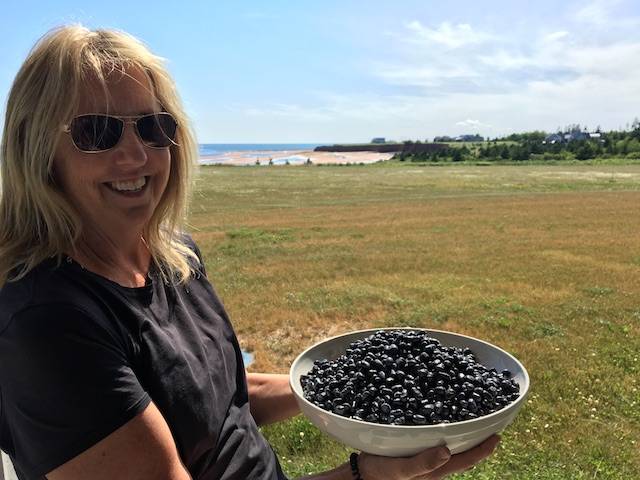 Haskap Berries in Your Recipes
Haskaps can be used in your recipes just like blueberries, strawberries or raspberries!
Bake into muffins, pancakes, a pie or a crumble. Cook into a sauce or a delicious, healthy jam. Add fresh or frozen into your smoothies, yogurt and granola. The possibilities are endless! See a few of our favourite recipes linked below:
What are the Health Benefits of Haskap Berries?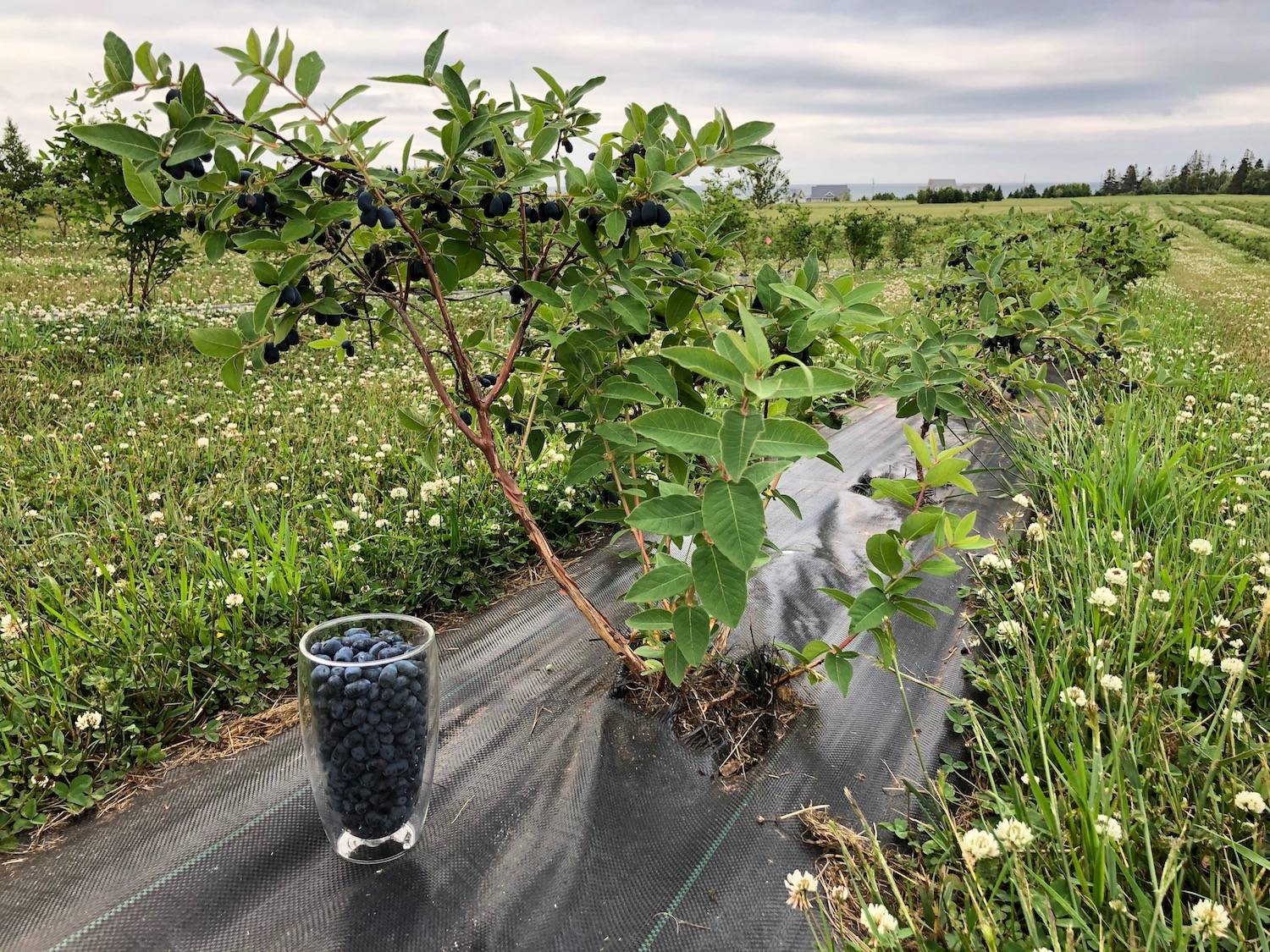 Haskaps contain three times the antioxidants of blueberries! Antioxidants fight bad cells in the body to create an alkaline environment which chronic diseases cannot thrive in. Immune health and good bacteria are also known to benefit from the presence of antioxidants.
Polyphenols help reduce inflammation in the body tissues and organs.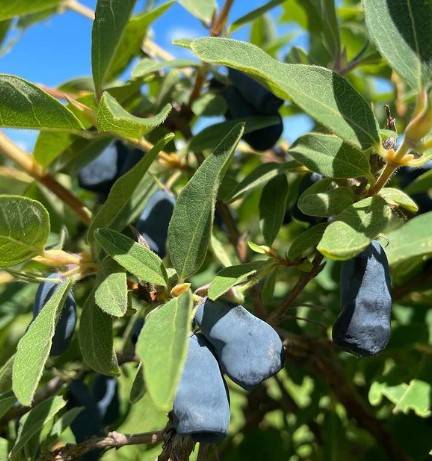 Not only do they give fruits and vegetables a rich blue, purple, or red colour, they are also anti-inflammatory, neuro-protective, and cardio-protective.
Haskap berries are also high in Vitamin C, Vitamin A, Fiber and Potassium!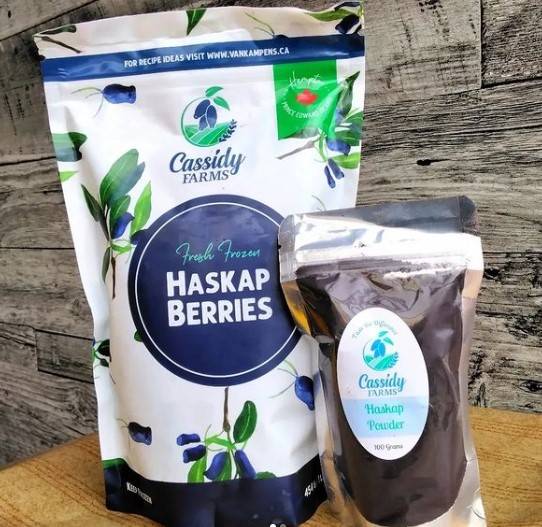 All of the health benefits of haskaps have placed them among the top super foods in the world. This delicious berry originates from Japan and Russia. "Haskap" is the Japanese name from the Latin Lonicera Caerulea.

In Japan, the catchphrase applied to these berries is
"The berry of long life and good vision"