Permaculture Fruit and Perennial Veggies
Spring is in full swing at VanKampen's Greenhouses! Be sure to stop into our Allen St. location in Charlottetown to see Spring in bloom.
For our blog post today we'd like to talk about fruit bearing trees, shrubs and perennial veggies. Be sure to check out the following VanKampen's Grow Tip, where Peter explains how pollination and PH impacts the production capabilities of fruit trees, shrubs, and perennial veggies:
As Peter mentioned, we carry a wide selection of various fruit tree and shrubs, including:

Apple trees
Peach trees
Cherry trees
Pear trees
Plum trees
4-1 grafted fruit trees
Blueberry bushes
Raspberry bushes
Strawberry
Rhubarb
Asparagus
In order to ensure optimal fruit production, each fruit type has specific pollination requirements that are important to consider when purchasing/planting. For example, most apple varieties require a second apple tree (of a different variety) in order to pollinate correctly and produce fruit. On the other hand, many peach varieties are self-pollinating and do not require a second variety to pollinate. See the pollination charts below for proper pollination of the fruit varieties we carry.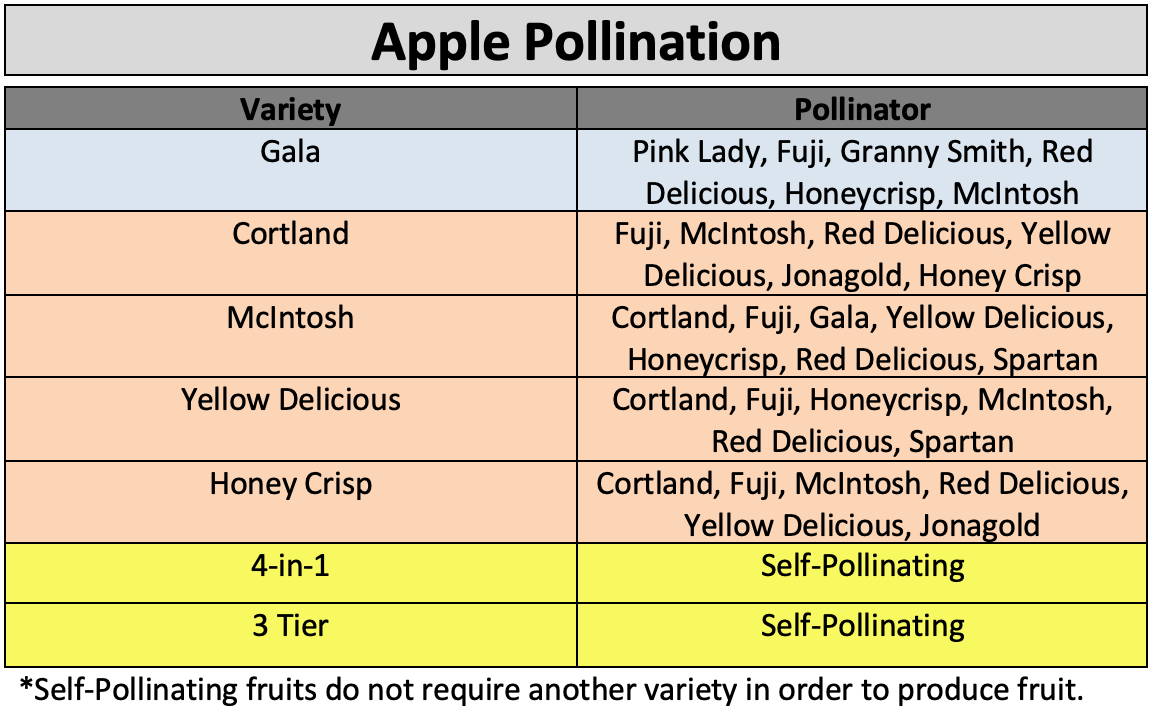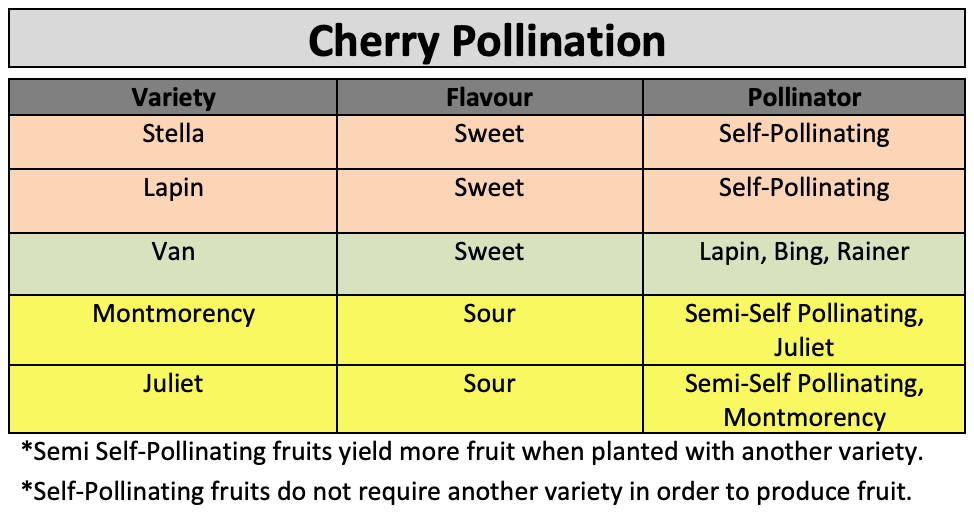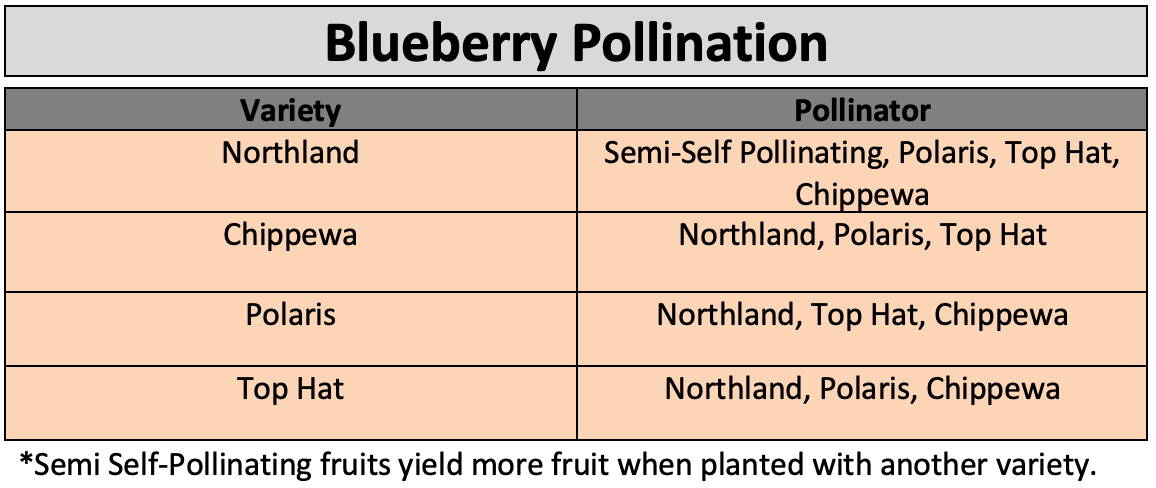 Another key factor in fruit production is the PH level of the soil. PEI has naturally acidic soil, which means certain fruit producing crops like high bush blueberries will thrive naturally whereas apple, cherry, and peach varieties would perform best if the area around the trees is treated with lime in order to raise the PH to make the soil more alkaline.

A new variety we are working with this year is the haskap berry. Known as the 'berry of long life and good vision', haskap berries are a blue, oblong berry that has a sweet, tangy taste. We currently have a number of haskap plant varieties at our Allen St. location (see below for pollination information), and we are also in the process of planting/researching haskap varieties in our field location for commercial use. Be sure to stay tuned for our next post, where we will be discussing our Haskap plans in more detail!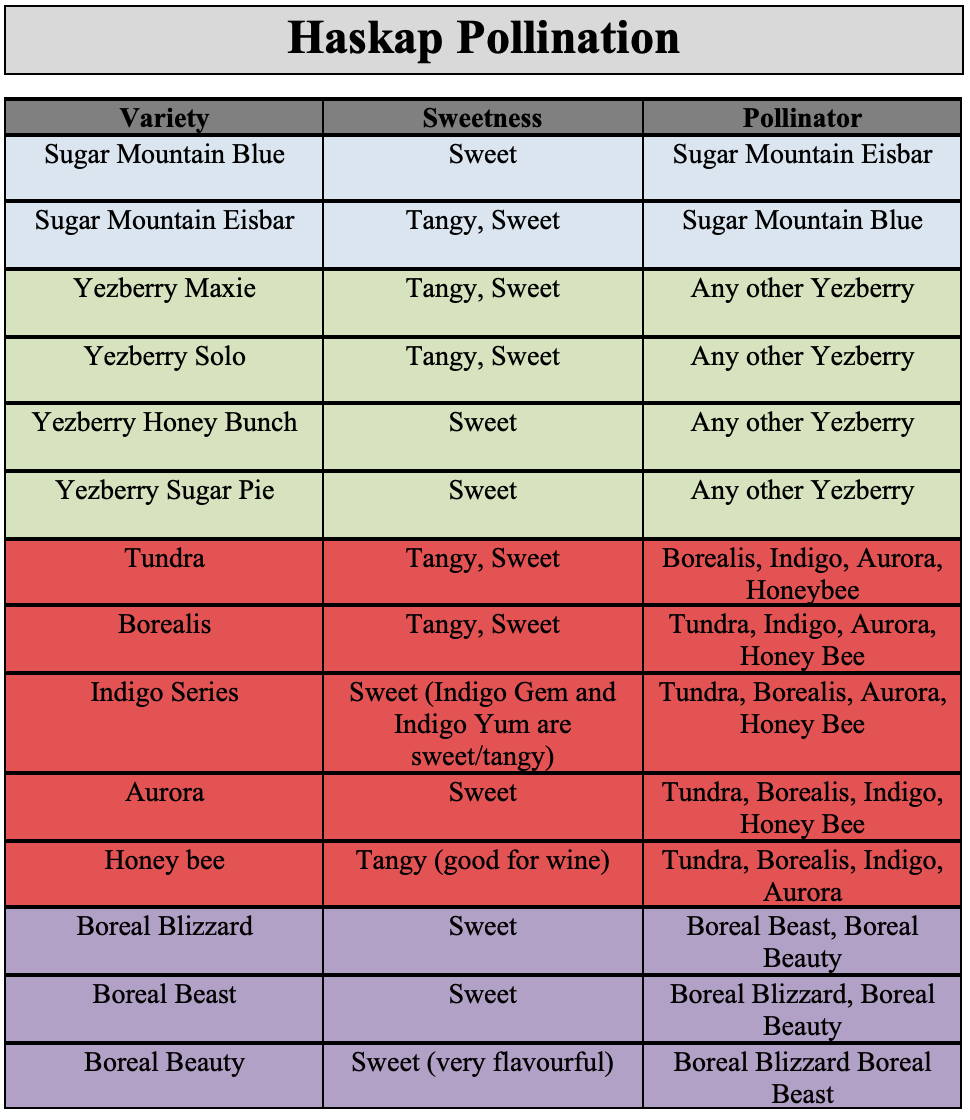 This just about wraps up our latest post, be sure to leave a comment below letting us know your thoughts!
Also, subscribe to our mailing list to get invitations to special events, early notification of sales and promotions, VanKampen's Grow Tips through our blog, information about workshops, and exclusive discounts. Sign-up below!
Happy growing,

- The VanKampen's Team
60 years and counting (est. 1959)