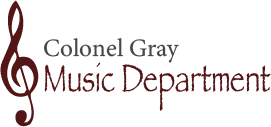 Support Colonel Gray Music Department
For every poinsettia sold online, VanKampens will make a donation to the Colonel Gray Music Department! This allows the school to continue its fundraiser this year, and still adhere to all health protocols.
Instructions:
1. Add your desired number of poinsettias to your cart
2. Choose your desired pick up day
3. Apply discount code COLONELGRAY in your payment screen as highlighted in the photo below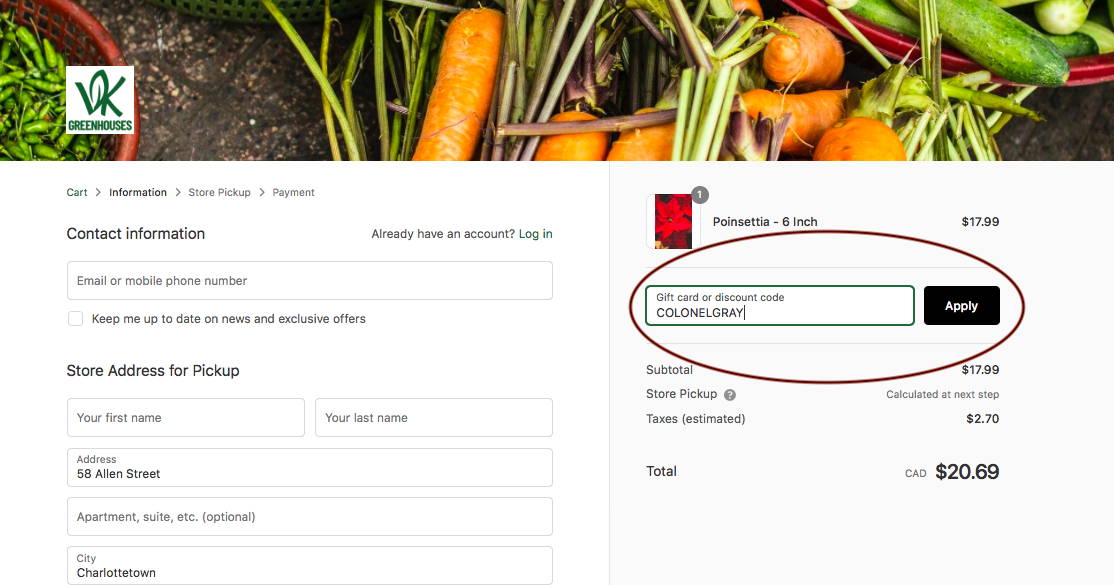 The 2020 Craft Fair has been canceled. This is due to the current Pandemic, the restrictions put in place by the Chief Public Health Office (CPHO), as well as the Public Schools Branch's (PSB) adherence to the directives of the CPHO. This fundraiser is meant to replace this fundraising initiative.

Colonel Gray has many bands at the school including The Grade 10 Band, Senior Concert Band (Gr. 11/12), the R & B Band, The Little Big Band, The Senior Jazz Band, as well as many small jazz and chamber ensembles.

support local this holiday season
Enjoy convenient online orders, and contactless pick up